Using financial resources to support strategic goals and critical needs. 
2022–23 Budget Planning
In January 2020, the campus introduced the Budget Framework, a process of fundamentally changing the way we operate to sustain a balanced budget and maintain a responsible central reserve. The principles of the Budget Framework continue to guide the budget planning process for 2022–23 as the campus seeks to implement the Phase I Savings Targets, accelerating them if possible.
---
Planning Assumptions and Parameters
Information and resources on budget planning efforts.
---
2022–23 Planning Communications
---
2021–22 Planning Communications
---
Budget Planning Cycle
The Campus Budget Cycle activities are tied to the budget processes of the UC Regents and State of California. Funding to support UC Davis' core instructional mission is largely derived from tuition and fees paid by students, which are set by the Regents, and allocations from the state. The graphic below depicts how these three decision processes build on one another to culminate in the campus budget.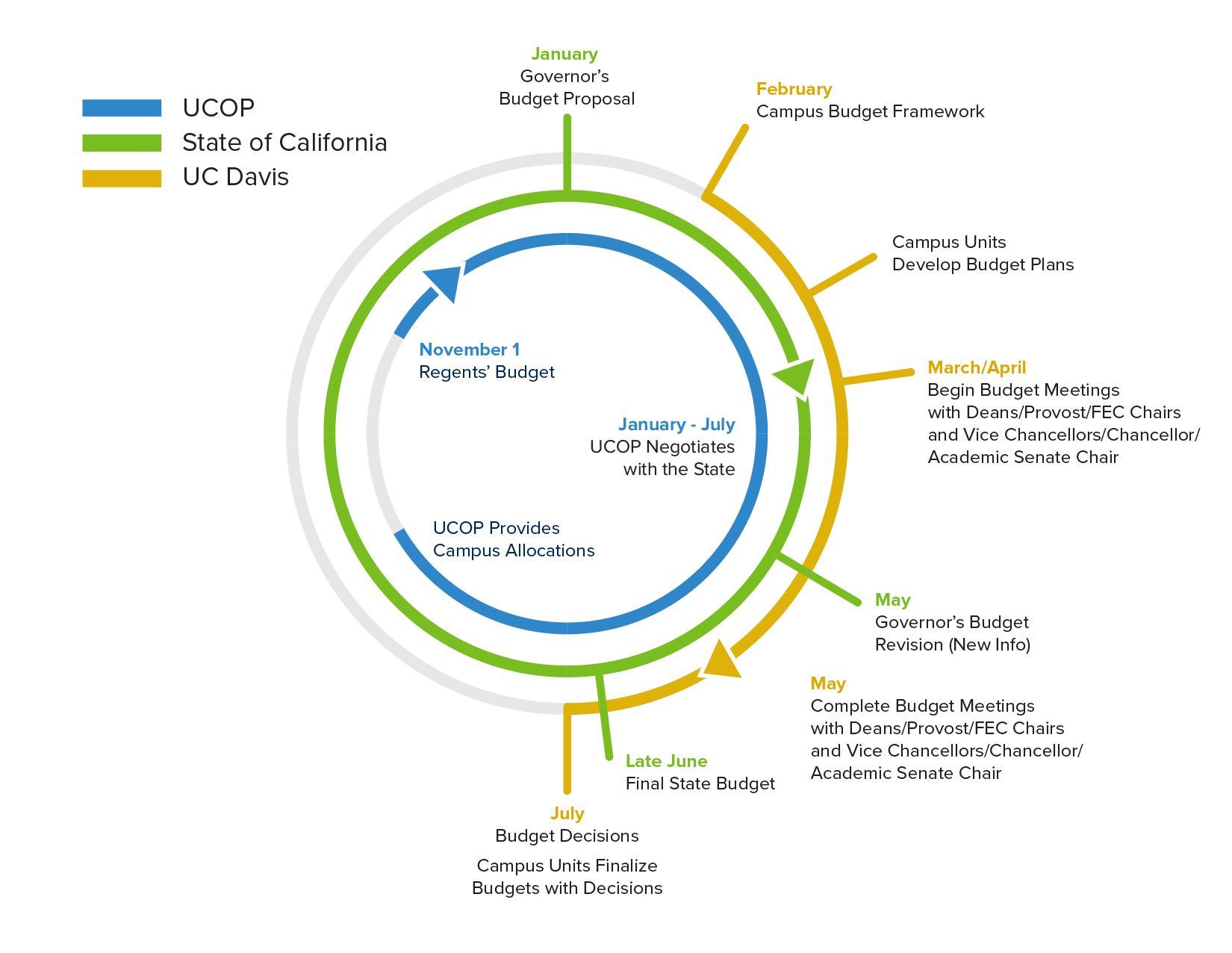 Download Graphic (PDF)
---
Budget Planning History